Exploring Canva: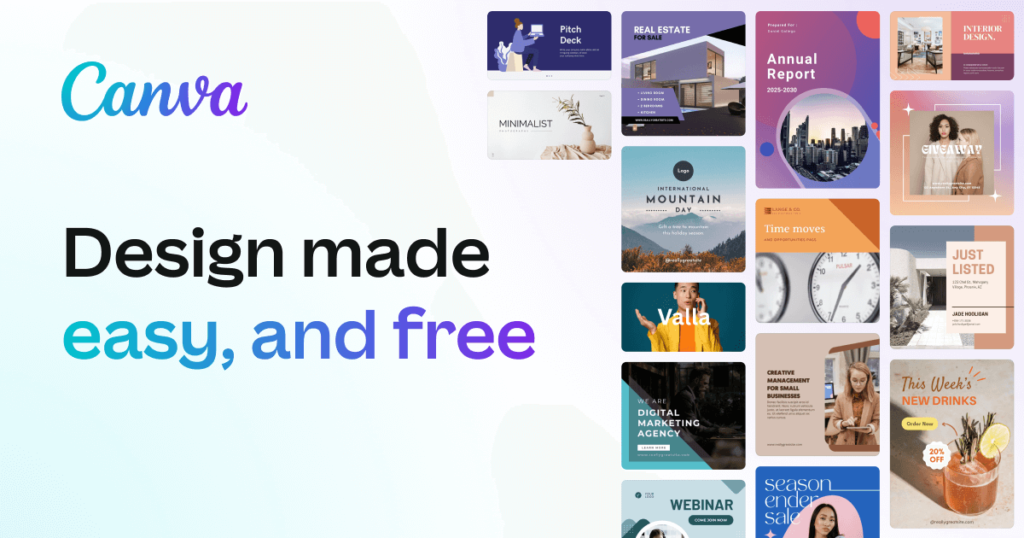 Are you looking to create stunning graphics, design captivating Instagram stories, social media posts, or craft unique flyers in an easy way and for free? Canva is just the ultimate solution for all your graphic design needs. 
Started in 2013, Canva, an internet-based platform for design and visual communication, strives to enable global accessibility for creating diverse designs and sharing them across various platforms. Used by digital content creators, Instagram content creators and digital designers in general.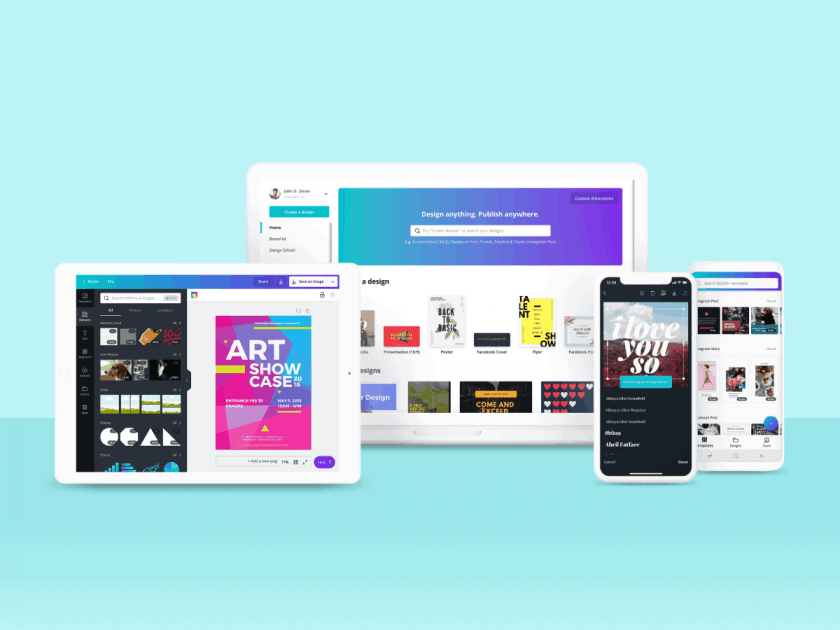 Canva is a great platform for graphic design, for both professionals and beginners.
With a convenient interface and customisable templates. Canva empowers users to unleash their creativity and bring their ideas to life. 
Aesthetically Pleasing Instagram Feeds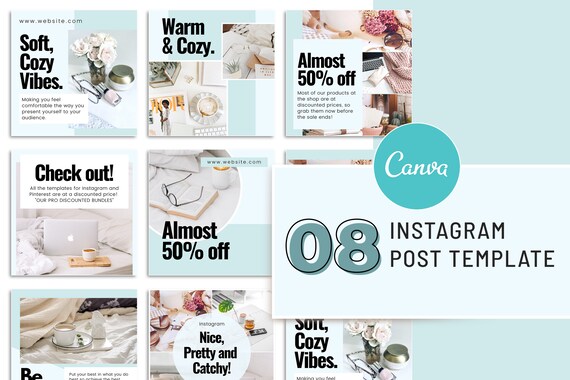 Whether you're a business aiming to establish a strong online presence or an individual wanting to spice up your social media game, Canva is your perfect companion. The platform offers an array of templates specifically made for a variety of social media platforms such as Instagram posts, Instagram stories, and even Facebook and Twitter.
Canva's intuitive tools and diverse templates, can curate a visually appealing Instagram feed that stands out. Especially for those content creators who are looking to post engaging Instagram stories regularly. Canva simplifies this task, offering templates suited for various themes and purposes, ensuring your content remains fresh and captivating. The feature that makes Canva the most unique amongst other similar platforms is its ability to offer a wide range of different themes and accessibility to search for categories in which you are looking for. Business owners, and digital creators find it easy to use Canva due to its ability to offer inspirational theme layouts and ideas to enhance the aesthetic of your social media platform.
Canva Pro – Is It Worth It?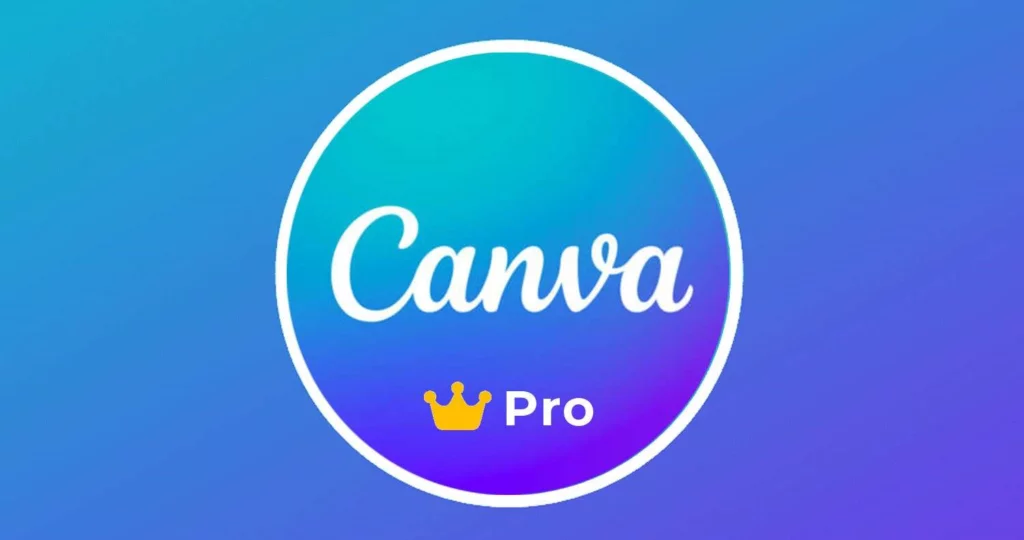 Canva can be used both on the web or through the Canva App. Both are convenient and lead to the same quality result. The majority of Canva features and tools are for free, but Canva Pro outshines the free version in multiple aspects discussed in this evaluation. Canva Pro is $119.99 when paid annually or $14.99 paid monthly.
If you manage your marketing as a small business owner, opting for Canva Pro would be ideal. It grants access to unique templates, premium fonts, and photos, allowing consistent branding across all your marketing materials. It also facilitates collaboration among team members and empowers you to schedule your social media content. 
Scheduling and Planning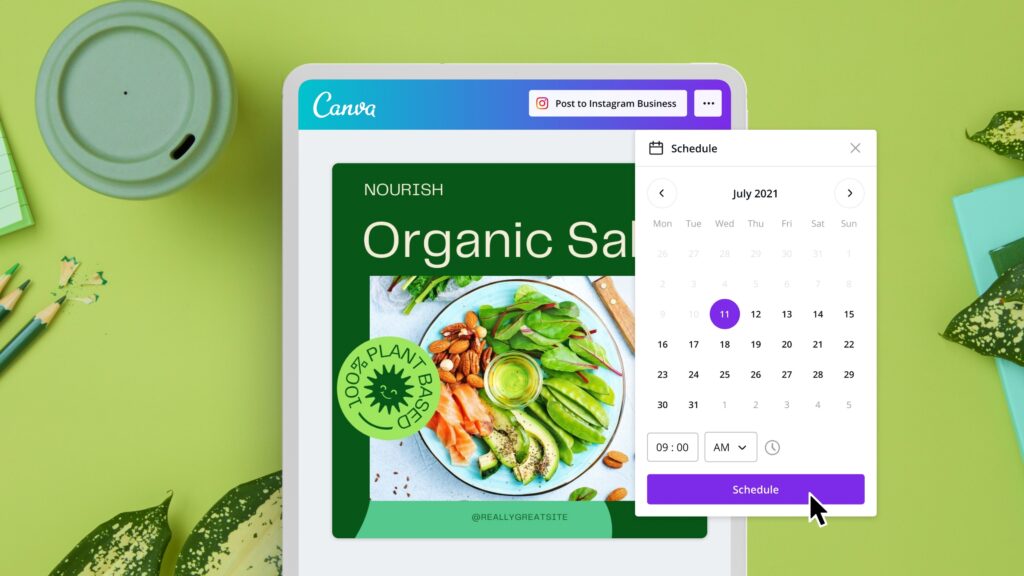 Canva values flexibility and convenience to its users, by offering an integrated content calendar, allowing you to strategize and schedule your social media posts in advance directly from the platform. By creating and setting your content, Canva Pro takes care of the publishing process. Should you require a pause on a post, you can do so effortlessly without having to reload the file.
Most users have positive reviews on using Canva Pro as it also schedules your social media content. This feature is highly recommended for Instagram content creators who have a busy schedule. Canva Pro schedule planner allows users to be able post anytime anywhere. 
Empowering Creativity in Design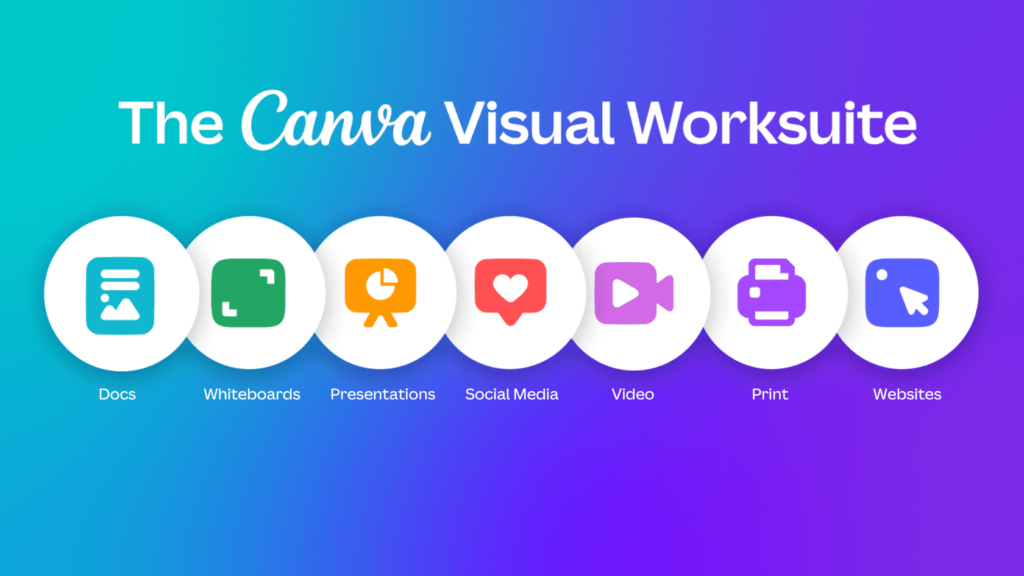 Canva's expertise in graphic design stands unmatched. It equips users with tools to create multiple-photo Instagram posts, edit images effortlessly, and experiment with a wide range of colors, slides, and design elements. Additionally, many people utilize Canva for presentation slides, as it transforms any post or presentation slide from mundane to visually captivating. Canva makes sure that its users have the right tools to make the design process exciting and enjoyable.
Conclusion
In essence, Canva is more than just a graphic design platform; it's a creative haven for individuals and businesses alike. From making your social media content stand out to simplifying the design process, The variety of features and tools offered by Canva serves as an essential resource for digital content creators.
Whether you're an Instagram content creator, a business owner, or someone exploring the world of digital design, Canva offers an inclusive and user-centric platform to turn your ideas into creative and unique visuals.